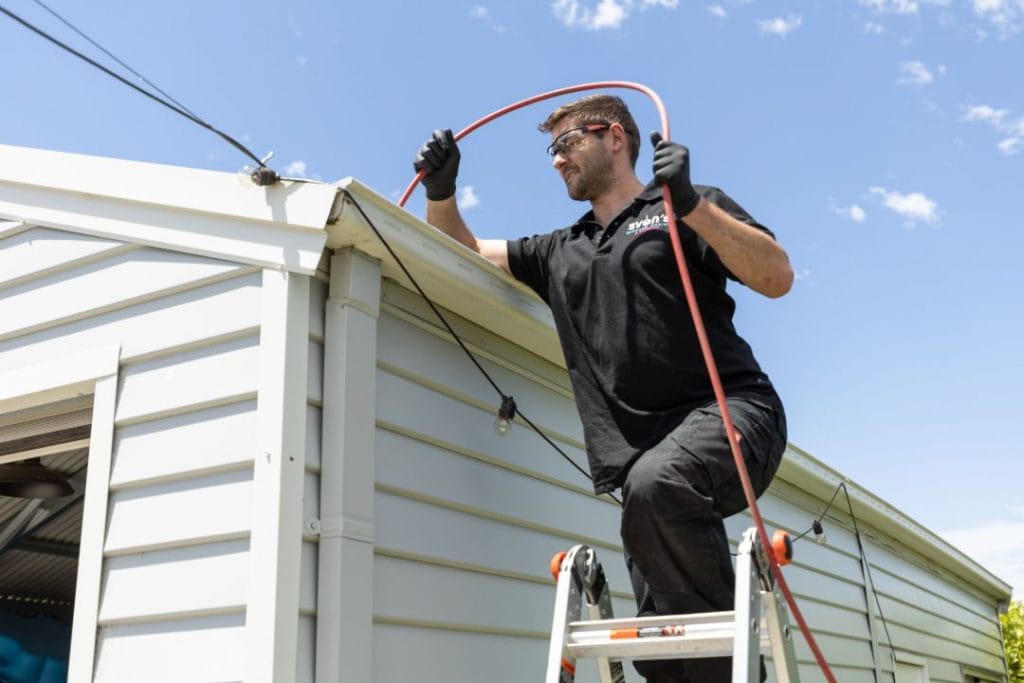 Blocked downpipes can be problematic for a host of reasons. Blocked downpipes often cause rainwater to overflow from the gutters into the eaves of the property which often runs down walls or into ceilings. The team at Sven's blocked drains and plumbing have a range of different equipment that we can use to clear blocked downpipes once and for all.
One recommendation that we often make to our customers is to install leaf eaters within the downpipes. These leaf eaters stop leaves from catching in the base of the downpipes as well as acting like an overflow in heavy down pours. We regularly recommend installing access openings into the base of blocked downpipes to ensure that future blocked downpipes can be accessed and cleared promptly and efficiently.
So, if you have a blocked downpipe that you would simply like cleared or if you are looking for a more permanent recommendation to prevent future blocked downpipes then please contact our highly skilled team who can guide you as to which options suit your home best.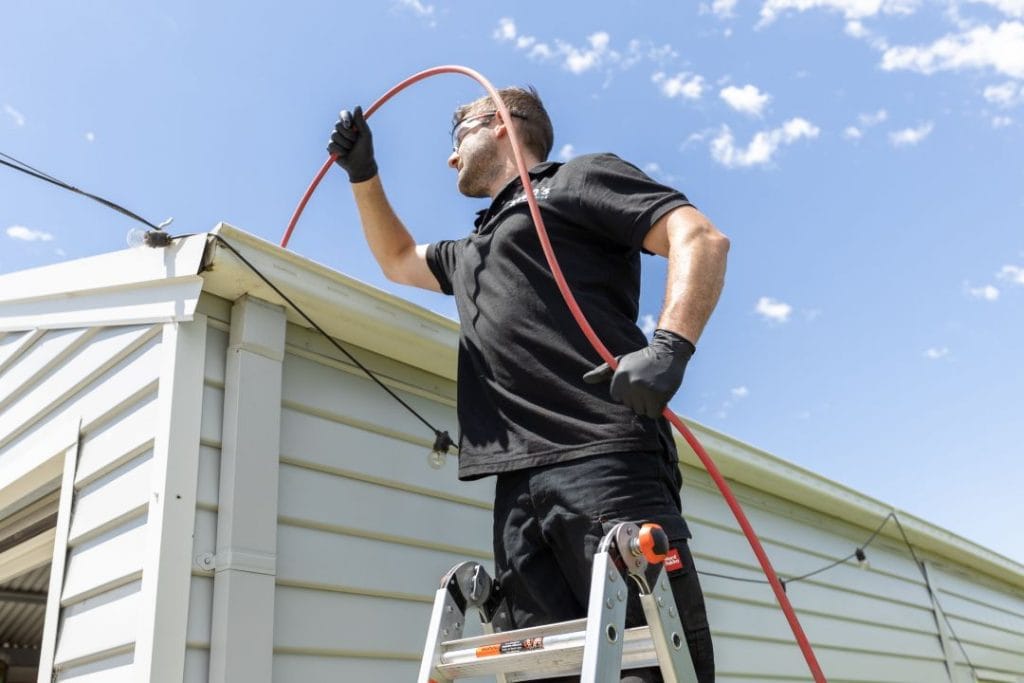 Blocked drains? call our team to help
Sven was very responsive, friendly, on time and quality of work was excellent. Highly recommended.
James Bowman
Super responsive, honest and professional service - highly recommend Sven's Plumbing.
Gabriella Lorenzetti
Such a great experience. So professional, helpful, will definitely use again.
Ben Caruso
Sven's blocked drains did an excellent job at clearing our blocked sewer drain. Turned up on time, cleaned up and we're so lovely to deal with. Best blocked drain service around
Brayden Ward
Called them out for a drain blockage melbourne. Had my blocked drains cleared in no time. Highly recommend Sven's blocked drains for any drain cleaning.
Luke Johnston
One of the best plumbing companies in Melbourne. The way that the plumbers worked was very impressive. They wore boot covers, cleaned up and generally treated my home like a temple. We did not have to do anything after they left. There wasn't even a spec on the floor. So happy with the service provided!
Michael Schulze
The guys at Sven's blocked drains did such a great job at clearing my blocked drain. We had a massive overflow that flooded our house. The guys at Sven's arrived in a timely manner and had the blocked drain sorted in no time.
Jessica Giannasca